A guide to setup your first GSP campaign
With more than 900 million Gmail users worldwide, Gmail sponsored promotions have opened new opportunities for advertisers. It targets users based on their Gmail account activity. Google crawls through a Gmail user's inbox, picks up the keywords that an advertiser is bidding on and displays the ads.
The GSP inventory types have varied since its beta launch and we can expect new inventory types in the coming months. Presently, GSP is set out in two sections in the inbox – a collapsed ad and an expanded ad, but essentially this is the same ad.
Collapsed Ads: These are the teaser ads which appear under the promotion tab. The teaser ad contains both text and a small image (i.e. a company logo).

Expanded Ads: Once the collapsed ad is clicked, the expanded ad opens up. This ad expands within the inbox as if a user opened a standard email. You can read more about the advertising guidelines here.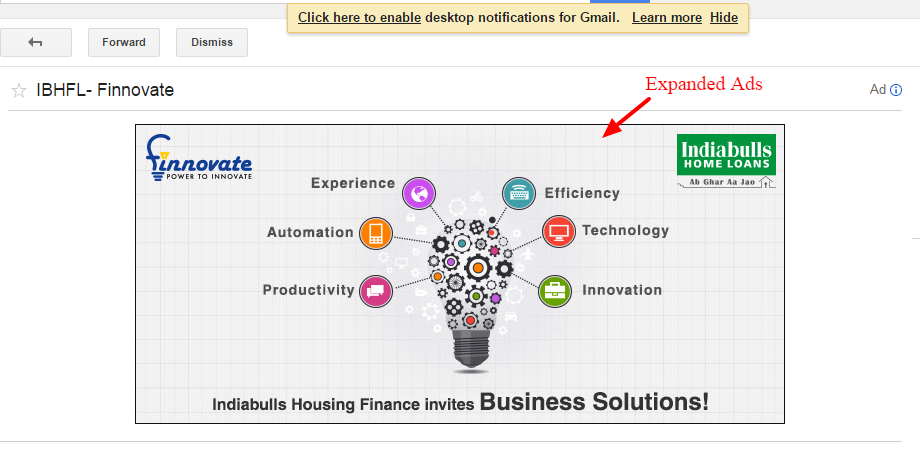 How to setup your first GSP campaign?
Now that you know the available ad formats. Let's quickly move on to setting up a campaign. The only prerequisite is a Google Adwords account. After you login to your adwords account, under the campaign tab, you will find "select display network". Click on it.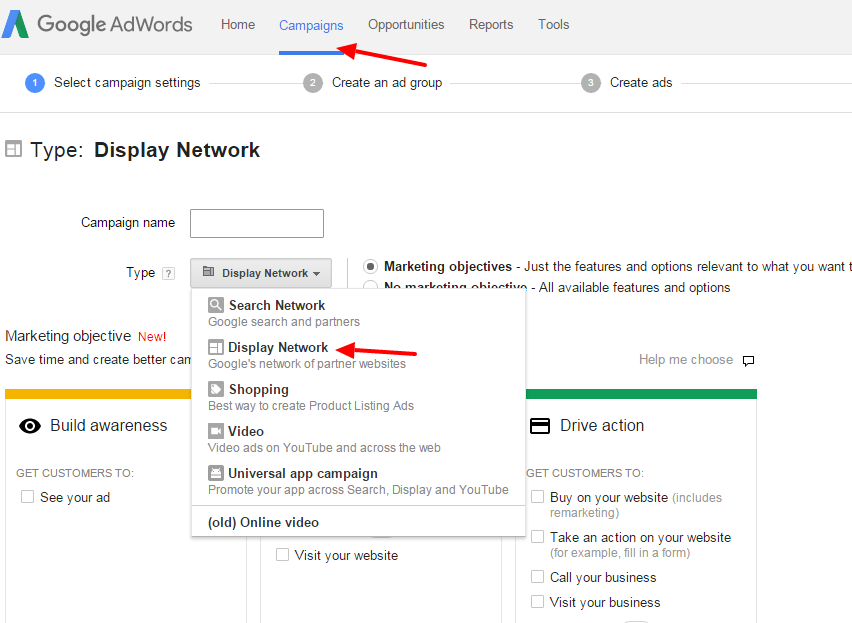 Here, you need to name your campaign and select "Display Network only" (ensure all the features are selected) like you would do for a standard display campaign. Also, you will find various options wherein you can select the locations you want to include/exclude for targetting, the language you are targetting, bidding strategy etc.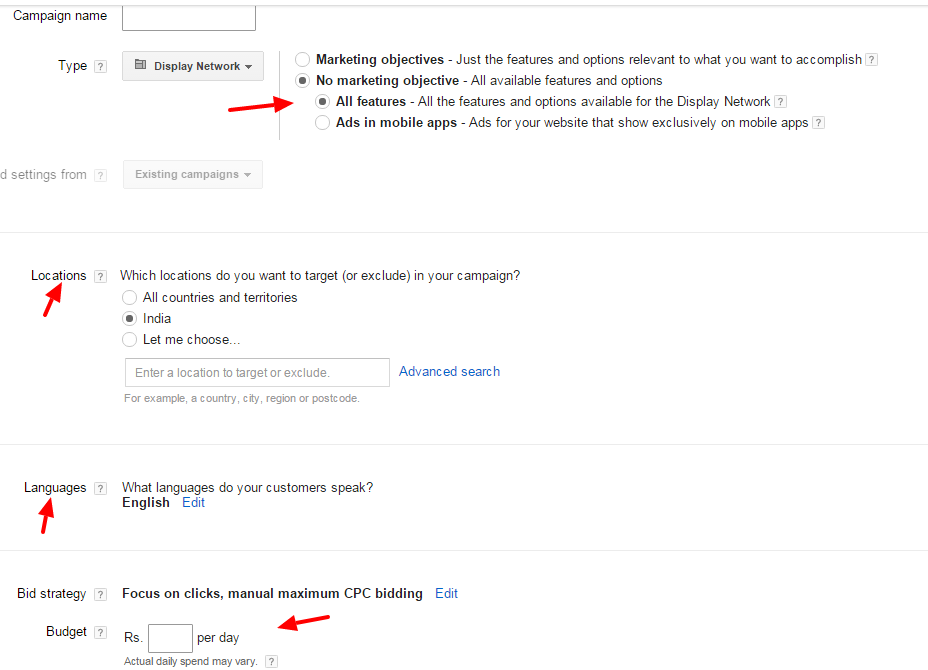 Once you are done with the targetting options, you can continue to the next step. Here, you will create the ad groups. In "Choose how to target your ads" option, select "Use a different targetting method". Subsequently, select "placements" and then ad website: mail.google.com in your targetting list.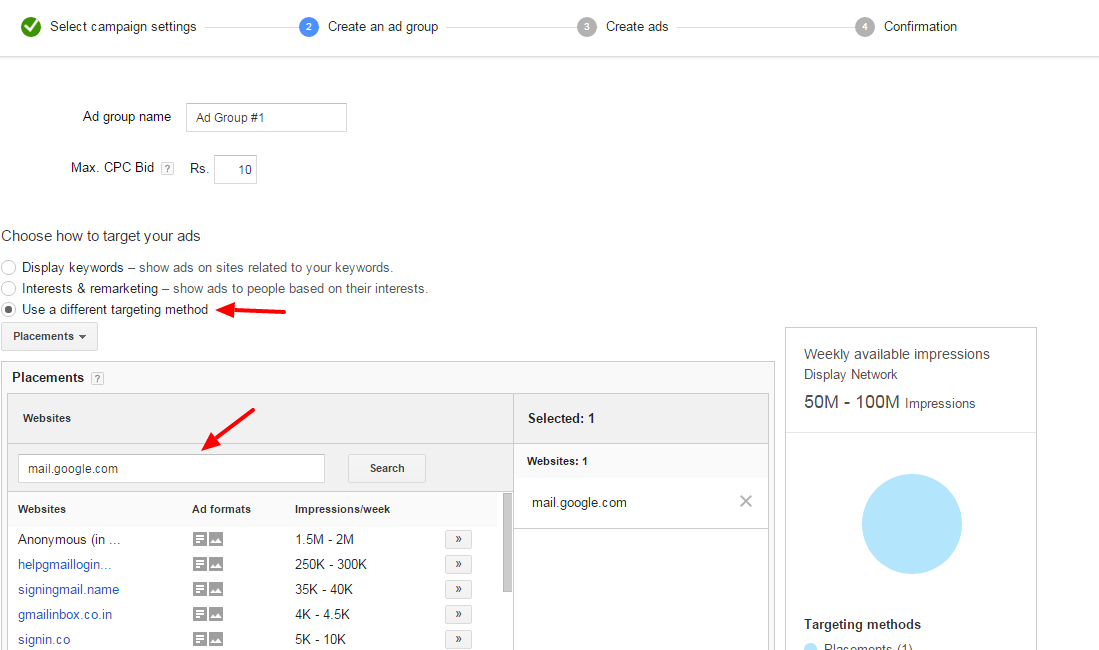 After you have saved this part, you can skip the next step for now and continue to the confirmation page. Here, you will find a window similar to the screenshot below. Select "Ads" and then select "Ad Gallery".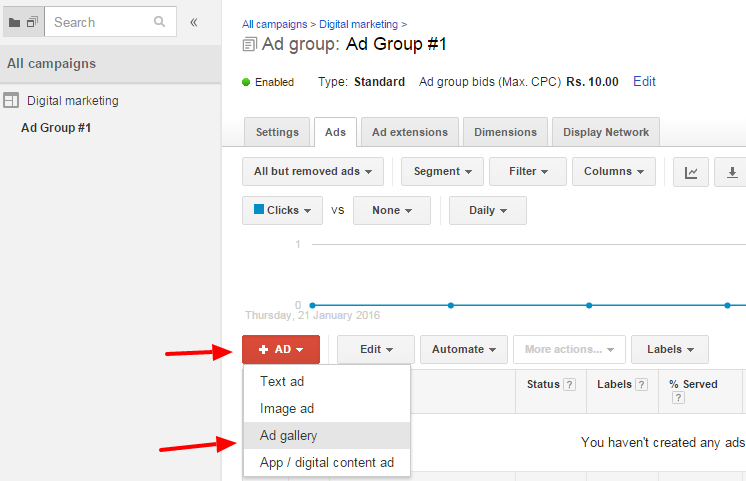 A new window will open which will display 5 options: Dynamic Ads, Lightbox ads, Video ads, General purpose ads and Gmail ads. Select "Gmail ads".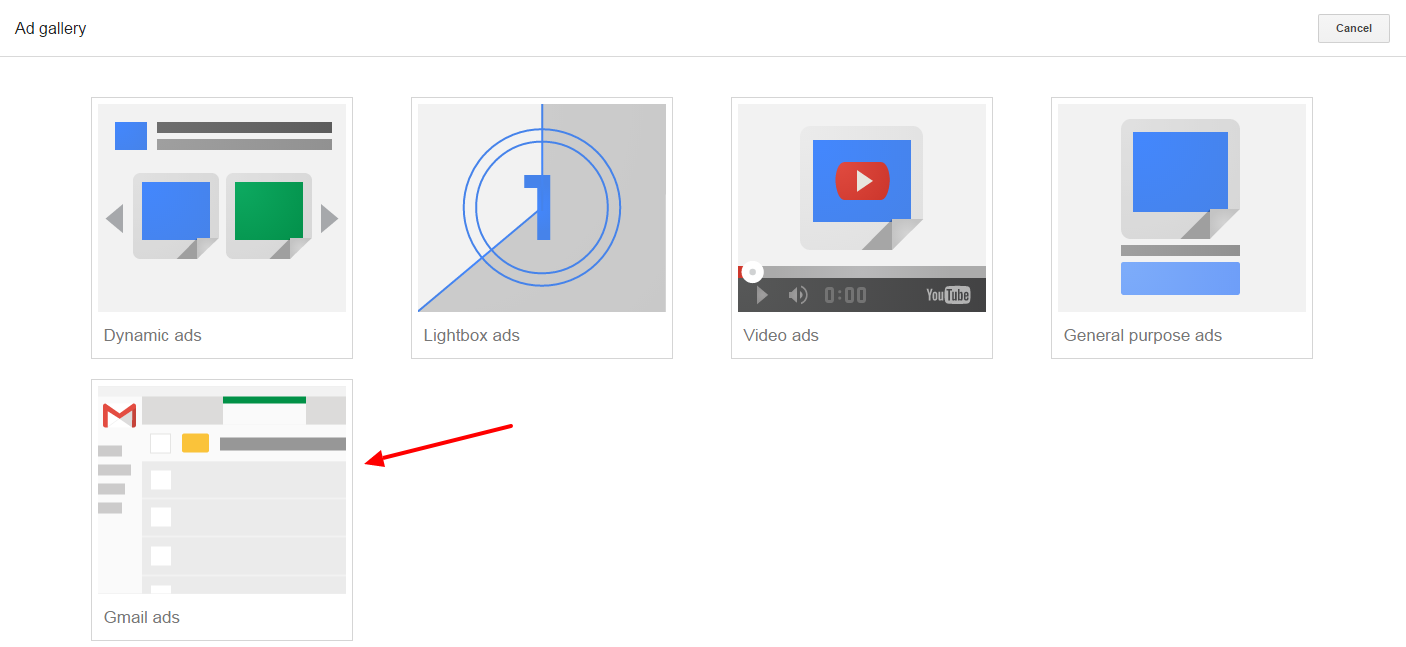 Here, you will have many options to choose from. I'll select "Gmail image template" and leave the rest for you to discover.

On selecting Gmail image template a screen will open where you actually design your ad copy. Give a name to your ad, choose a display and destination URL. Upload your company logo and upload your main image. Include appropriate CTAs to encourage users to click your ad. And you are good to go with your first campaign.
Suggested Read: What is that you want from a successful PPC campaign?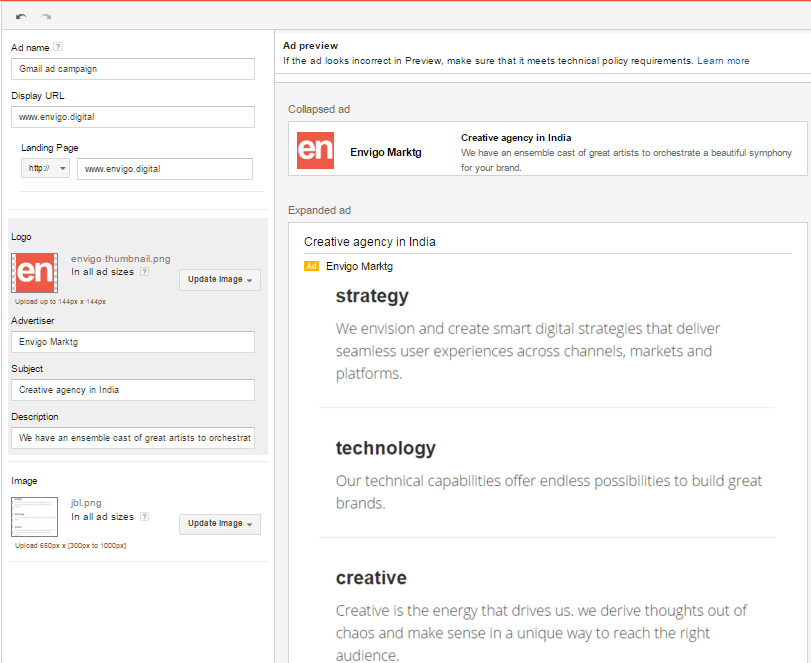 Now that you know the fundamentals of setting up a GSP campaign. Experiment with the various targetting options available and share your results in the comments.