Expert speak with Megan Jerrard: Brands and blogger collaborations
Megan is an Australian Journalist, and the founder and Senior Editor of Mapping Megan – an adventure travel blog bringing you the latest in adventure travel from all over the globe.
She believes that reality is negotiable, and that you shouldn't settle for anything less in life than living your dreams. When she's not jumping out of planes, or hiking through the wilderness, you can find her blogging about it on Facebook, Twitter, Google+, YouTube, Pinterest and Instagram.

envigo actively collaborates with industry experts and leading bloggers for its clients spread across verticals. Megan was able to sneak out some time for us and answer a few questions to share her perspective when it comes to blogger collaborations and brands.

When do you think is a win-win situation for both the blogger and the brand?
A win win situation for both the blogger and the brand will be when there are mutual benefits for both sides. Usually this will mean compensation for the blogger, exposure for the brand, and engaging content for the target audience of both the blogger and the brand.
For a partnership between and blogger and a brand to be win, win, both parties values, interests and target audience should be closely aligned.
Why do you think travel bloggers or writers are still better at influencing people for brands when compared to social media and other digital platforms?
Word of mouth has always been one of the most effective forms of advertising, as the recommendation comes from someone you trust. And this is why bloggers are better at influencing people for brands when compared to other digital platforms.
A great blogger will have spent years cultivating a highly local fan base, and an engaged audience, who trust their recommendations, and to whom they can relate. Word of mouth is as such now the best advertising money can buy.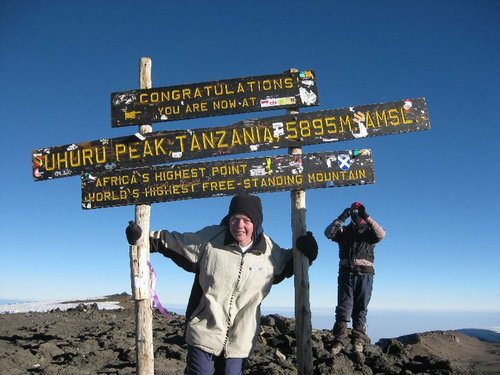 What is the procedure that you follow while writing a great blog piece involving a brand?
The secret to writing out a great blog piece involving a brand is knowing what your readers love, and knowing what the brand's goals are. You need to keep both in mind while writing an article so you can strike a balance between the two.
The first thing I encourage everyone to do is communicate thoroughly with the brand and discuss all details before you start writing. For instance, what kind of article do they expect, what kind of tone mirrors their brand, do they have any talking points they would like you to specifically discuss. This way you have a clear understanding of what they want from you. Send them an example of previous posts if need be.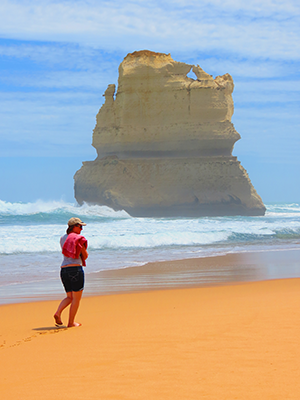 The next step is to perform in-depth research on the brand (though you should have already done this to some extent before deciding to partner with them). Pull up their website, find their mission, their vision, their recent press releases; basically find out what they're all about.
Then I pull up search results to see what other people are saying about them. If you're writing a piece on a hotel, for instance, pull up Tripadvisor reviews, see if any other magazines or blogs have featured them too. Researching the brand widely allows you to link to other positive reviews or feature articles too, making your article more trustworthy and giving your message more weight. For instance, on writing content recently for a hotel in Belize, I could link to other reviews and say "turns out they're everyone else's favorite resort in Belize too!".

An advice that you would want to give to young and budding bloggers that helps them stand out from the rest.
Having a clearly defined niche is the biggest way to set yourself apart from other bloggers. The travel blogging industry is now highly saturated, and it's very difficult for a new comer to compete with general travel blogs which are already very established.
There are thousands of generic travel blogs popping up every day, however a relatively quick road to success is through a niche. Find a unique angle that you're passionate about, bonus points if people aren't already writing about it, and brand yourself as an expert and an authority on one particular area of travel.
The more defined your niche is, the more you will stand out to brands who are looking to target this audience.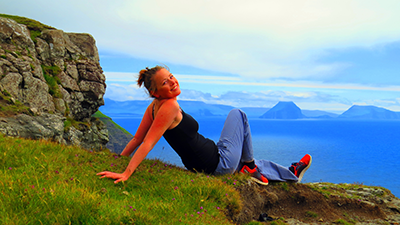 Some of the weirdest requests you have received from clients who work or want to work with you.

Would you believe, I've actually had marriage proposals!! These always start as business inquiries, usually from companies on continents like Africa looking to collaborate with our blog, though then escalate into "I would like to build a strong personal relationship with you" and go into details about their personal attributes and their family.
I'm all for developing close working relationships with clients and PR companies, though "working" is the operative word here!!
Lastly, your favorite travel destination and what makes you go ga-ga about it?
Iceland. Iceland by far is one of my favorite places in the world, and I would love to live there if I could. It is one of the last untouched destinations left on earth. It's exotic, so naturally beautiful, and largely untouched by tourism which we absolutely love.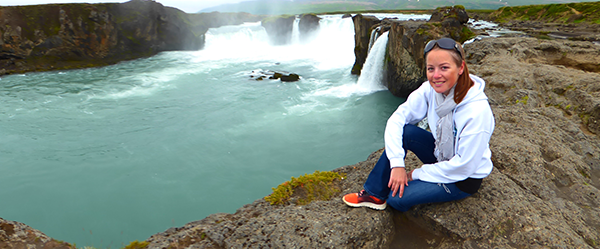 The scenery takes your breath away. Waterfalls, glaciers, dramatic fjords; there is inspiring scenery at every turn. Majestic glaciers grind their way through cracked lava fields, gushing geysers explode with a powerful force, glittering ice caps pierce the sky, and vibrant green fjords rise from the mist of geothermal lagoons.
Iceland is a country defined by its outdoors, and there is so much opportunity for adventure here. Outdoor adventure is what I live for, hence why I go ga-ga every time I think about Iceland!
Thanks Megan! It is always a delight to work with you.
Here's a video of Megan on a skydiving adventure-


It does seem that she really enjoys this.