Wireframing is generally the first step in all design projects. It helped us map all the possible user journeys and to make that customers sees the benefits of the product during the entire journey
During the initial discovery phase in User Experience Design, we first tried to identify what works in the current user flow. Then we took the LIFT approach to identify improvements, benchmarked them against web standards, evaluated against competition and used our knowledge of web to make project recommendations. For the project it meant, wireframes, information architecture design, iconography, custom illustrations and finally, visual design.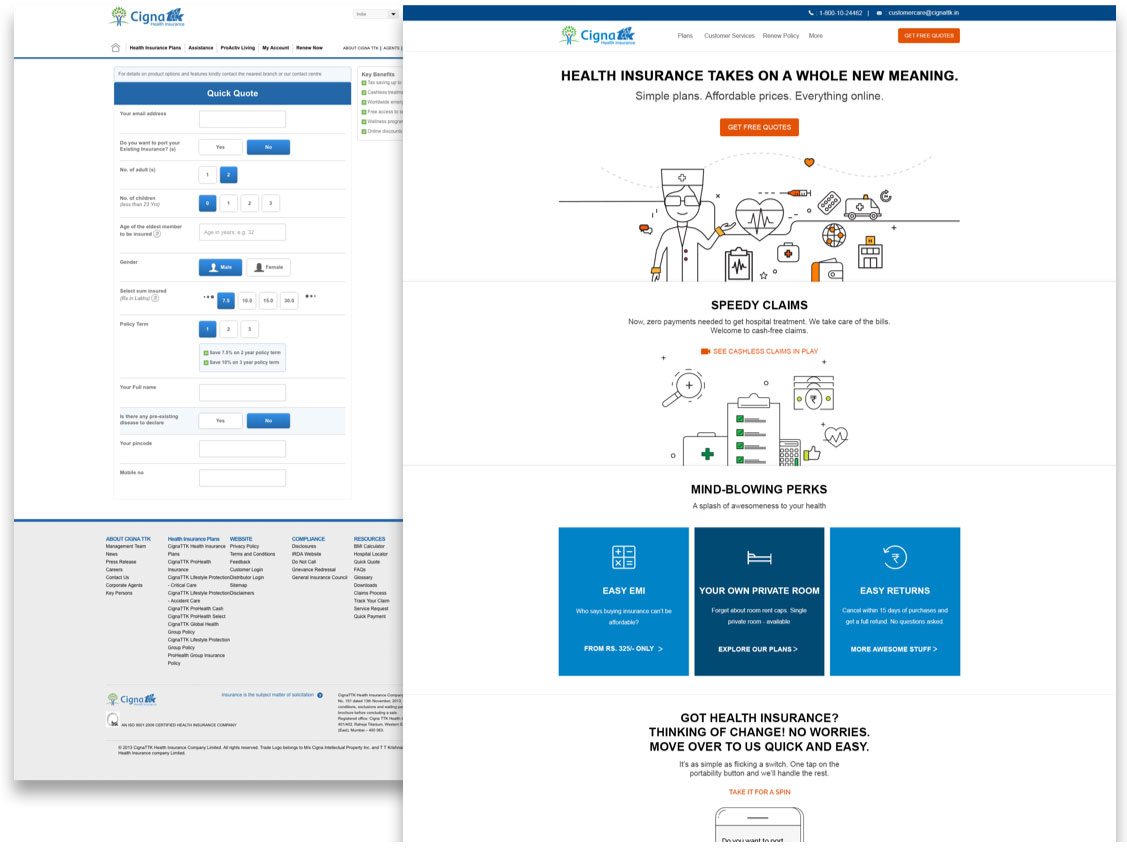 With the success in designing and developing customer purchase path, we were roped in to do the same for CignaTTK's partners and internal teams. The mantra to the success of these projects have been collaboration. We have since been part of CignaTTK's journey and we have loved every bit of it.